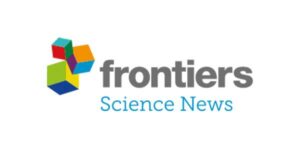 «mRNA-1273 boost after BNT162b2 vaccination generates comparable SARS-CoV-2-specific functional responses in naïve and COVID-19-recovered individuals»
– Frontiers in Immunology –
April 2023
Roberto Lozano-Rodríguez1,2, José Avendaño-Ortíz1,2, Verónica Terrón1,2, Karla Montalbán-Hernández1,2, José Casalvilla-Dueñas1,2, Marta Bergón-Gutiérrez1,3, Pablo Mata-Martínez1,3, Alejandro Martín-Quirós4, Miguel Ángel García-Garrido4, Álvaro del Balzo-Castillo1,4, María Peinado4, Laura Gómez4, Irene Llorente-Fernández5, Gema Martín-Miguel6, Carmen Herrero-Benito4, Lissette López-Morejón7, Carmen Vela-Olmo7, Carolina Cubillos-Zapata1,2,8, Eduardo López-Collazo1,2,8* and  Carlos del Fresno1,3*

Introduction: COVID-19 vaccines based on mRNA have represented a revolution in the biomedical research field. The initial two-dose vaccination schedule generates potent humoral and cellular responses, with a massive protective effect against severe COVID-19 and death. Months after this vaccination, levels of antibodies against SARS-CoV-2 waned, and this promoted the recommendation of a third vaccination dose.
Methods: We have performed an integral and longitudinal study of the immunological responses triggered by the booster mRNA-1273 vaccination, in a cohort of health workers previously vaccinated with two doses of the BNT162b2 vaccine at University Hospital La Paz located in Madrid, Spain. Circulating humoral responses and SARS-CoV-2-specific cellular reactions, after ex vivo restimulation of both T and B cells (cytokines production, proliferation, class switching), have been analyzed. Importantly, all along these studies, the analyses have been performed comparing naïve and subjects recovered from COVID-19, addressing the influence of a previous infection by SARS-CoV-2. Furthermore, as the injection of the third vaccination dose was contemporary to the rise of the Omicron BA.1 variant of concern, T- and B-cell-mediated cellular responses have been comparatively analyzed in response to this variant.
Results: All these analyses indicated that differential responses to vaccination due to a previous SARS-CoV-2 infection were balanced following the boost. The increase in circulating humoral responses due to this booster dropped after 6 months, whereas T-cell-mediated responses were more stable along the time. Finally, all the analyzed immunological features were dampened in response to the Omicron variant of concern, particularly late after the booster vaccination.
Conclusion: This work represents a follow-up longitudinal study for almost 1.5 years, analyzing in an integral manner the immunological responses triggered by the prime-boost mRNA-based vaccination schedule against COVID-19.